We invited our colleagues to a night of fun in the city. It's not always easy to find things to do with the whole gang, but with a little brainstorming we came up with a fun activity idea which all of us can enjoy.
Loud noise, fast cars, gasoline smell and the feeling of freedom.
What better way to spend your Friday night than in a tight competition with your colleagues on a karting race track? We drove out of the city at the Karting track for a little bit of adrenaline rush and a friendly tournament.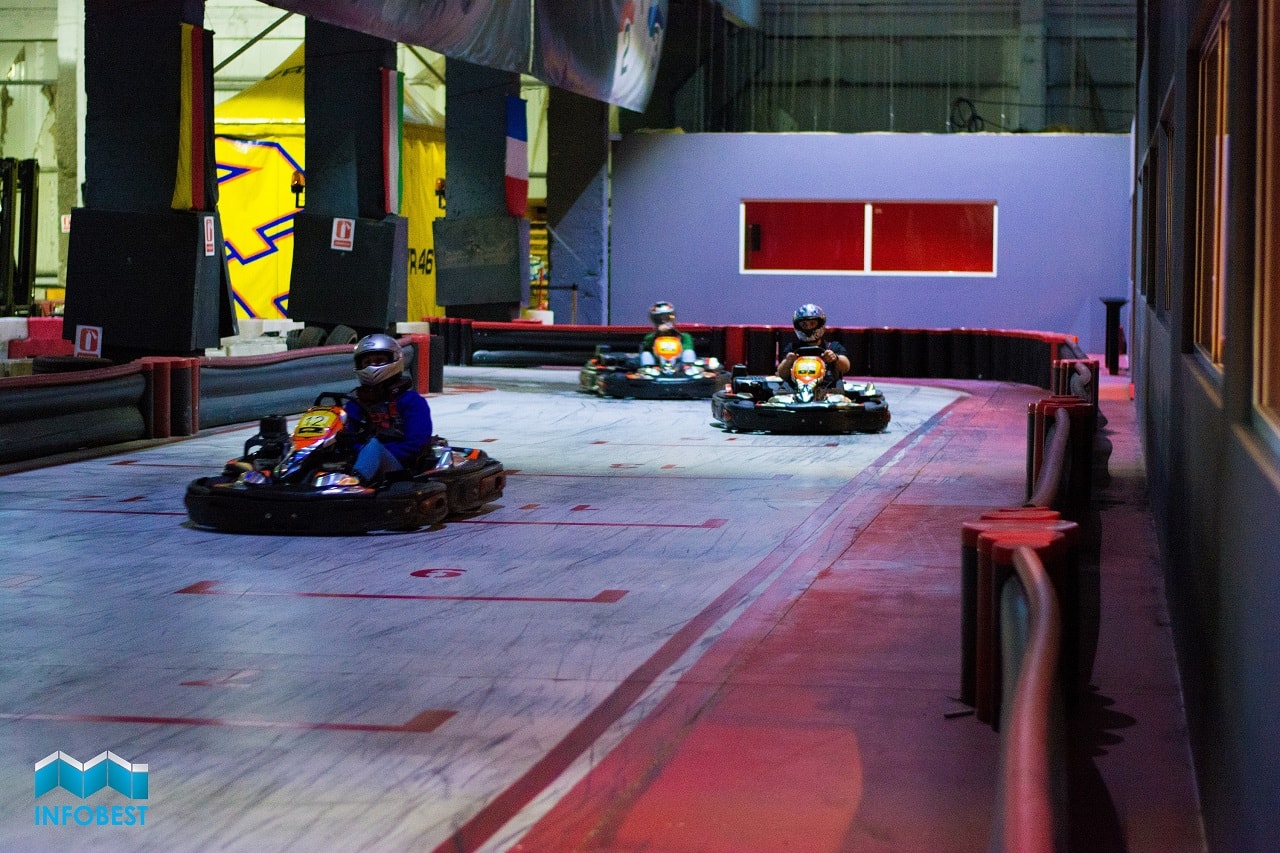 On your mark, get ready, go!
Indoor go kart racing is a real thrill, to say the least. Flying around a track just two inches off the ground in a powerful racing machine can get your blood boiling.
After the safety procedures, we were equipped from head to toe and finally ready to hit the track.
As soon as the green flag was waved, we all got bunched up in the first few turns and there was a lot of chaos and bumping. Luckily, the first round was just for getting accustomed to the track and, just like at Formula 1 racing, this round was also for the kart position in the race.
After the first laps, we managed to not bump so much into each other but just race at full speed. Some of us hit some corners while others were more experienced and drove smoothly and consistently on each lap.
"When you're sitting inches from the ground and hurtling along the track at high speeds, your adrenaline kicks in, and your senses are awakened. After a full week, this was a good way to release some stress and enjoy the company of my colleagues." – says Mihai Jepan
After the big finish, everybody was excited and full of energy.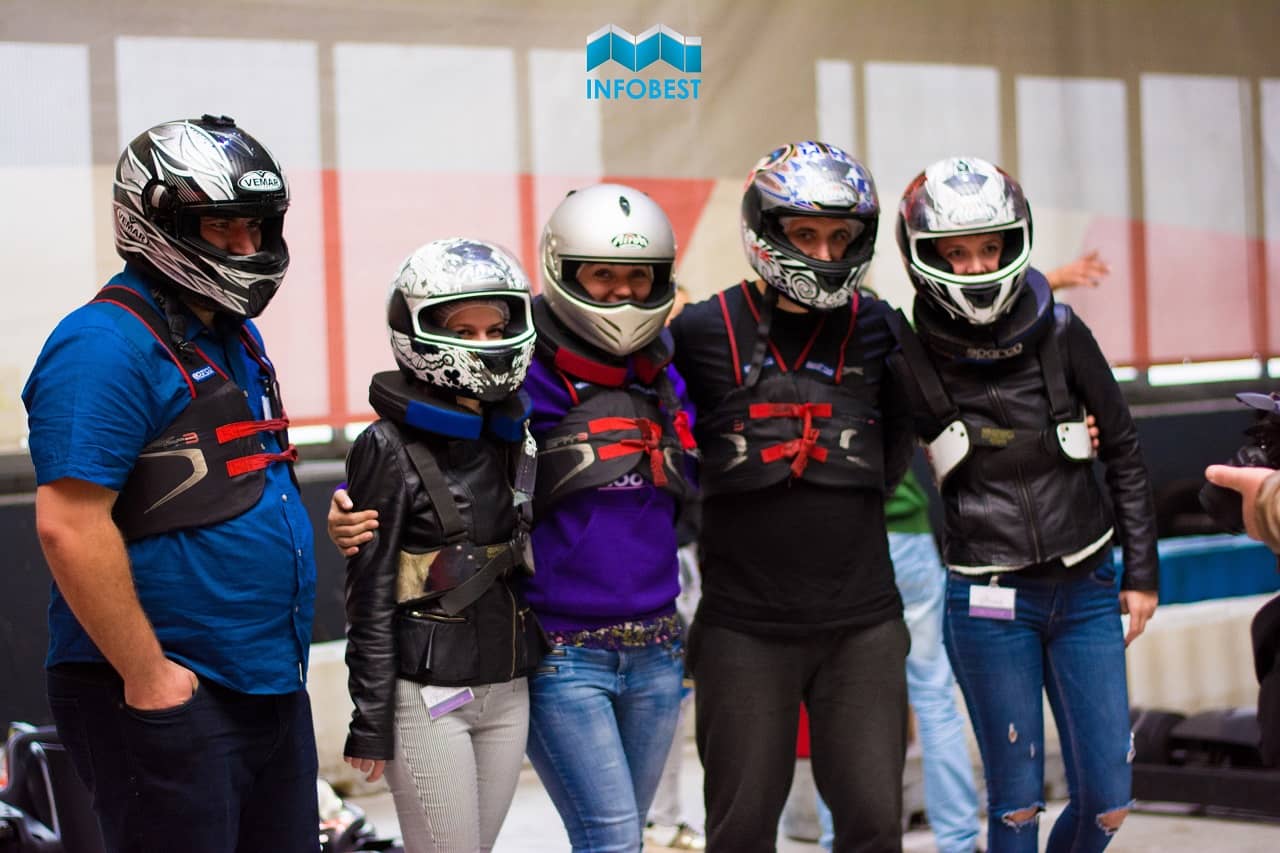 We wrapped up our night at a terrace in the city with some drinks and lots of stories about speed driving and karting race.