We take pride in our colleagues' personal and professional achievements.
And right now we want to publicly congratulate Gabriel Fischmann for the "Horia D. Pitariu" award for excellence in research, offered by The Association of Industrial and Organizational Psychology for his study: "Qualitative job insecurity and in-role performance: a bidirectional longitudinal relationship?" published in the "European Journal of Work and Organizational Psychology", in 2018.
An award is the recognition of one's hard work, but what such an honor actually means upon a more personal level could only be depicted by Gabi himself.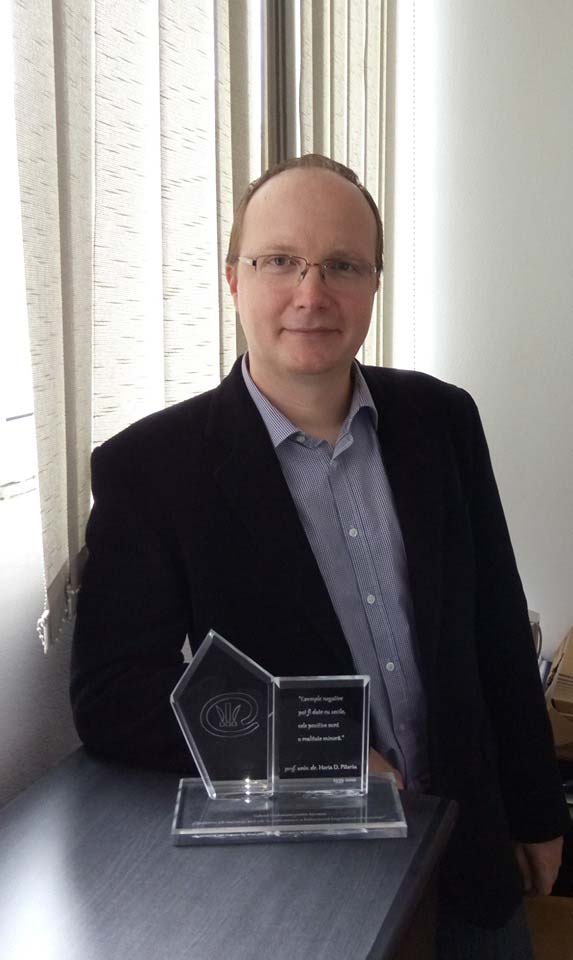 Photo credit: APIO
"I was very honored to receive this award. It is the most prestigious one offered in my research area (organizational psychology) in Romania, and it comes together with a lot of exposure to the scientific community. This is, of course, something any researcher needs, to be able to better connect with others who have similar research interests."
The main theme for his study has been chosen because there was gap, a lack of information related to this subject and the outcome of the entire research would have given valuable insights about employee performance in regards to job insecurity.
"My PhD research is focused on qualitative job insecurity, a perhaps under-studied topic, closely associated with the research conducted by my PhD supervisors (prof. dr. Hans De Witte and assoc. prof. dr. Coralia Sulea). I was especially interested in any possible associations with employee performance at the workplace, because performance is one of the most valued outcomes by employers. The link between the employees' performance and their qualitative job insecurity should be of interest to management and HR personnel alike, given the fact that performance is desired in all organizations, while job insecurity is one of the most prevalent stress at the workplace."
Gabi believes that there are many aspects related to life at work that could be improved just by paying attention to small details, perhaps easily overlooked in many situations. Sometimes employers, through their HR departments and management, may lack the theoretical knowledge needed to notice them. Gabi's plans are to continue along his current research path, eventually reaching some other subjects that could bring to light interesting information.
"Indeed, my research on the link between qualitative job insecurity and performance is not done yet. There are other interesting aspects to dive into, many of them being essential to my PhD research. Once this part of my work as a researcher is as ready as possible, I may be able to investigate other fascinating and under-studied topics, like the role of humor in the workplace. It's always interesting to find out what could make our lives at work better, and our work output as useful as possible."