Here at Infobest we encourage all our colleagues to take part on interactive activities that embrace nature at its finest. We all love to spend time outside and enjoy all mother earth has to offer.
It doesn't matter if is a competition like the Team Outdoor Race (TOR) event or a running marathon. If the activity involves exercising and nature…we are all-in.
So, it's no wonder that our team chose to take a kayaking trip to celebrate the successful ending of a big project.
What better way to have fun with your team than kayaking on Bega river?
Water is fun and we are blessed to live in a city that offers the possibility to take part in water sports activities. The Bega river crosses Timisoara as a canal but just outside the city the river becomes wild and full of life. It's the perfect place to get away from the noise of the city and relax.
Experience nature in a truly unique and exciting way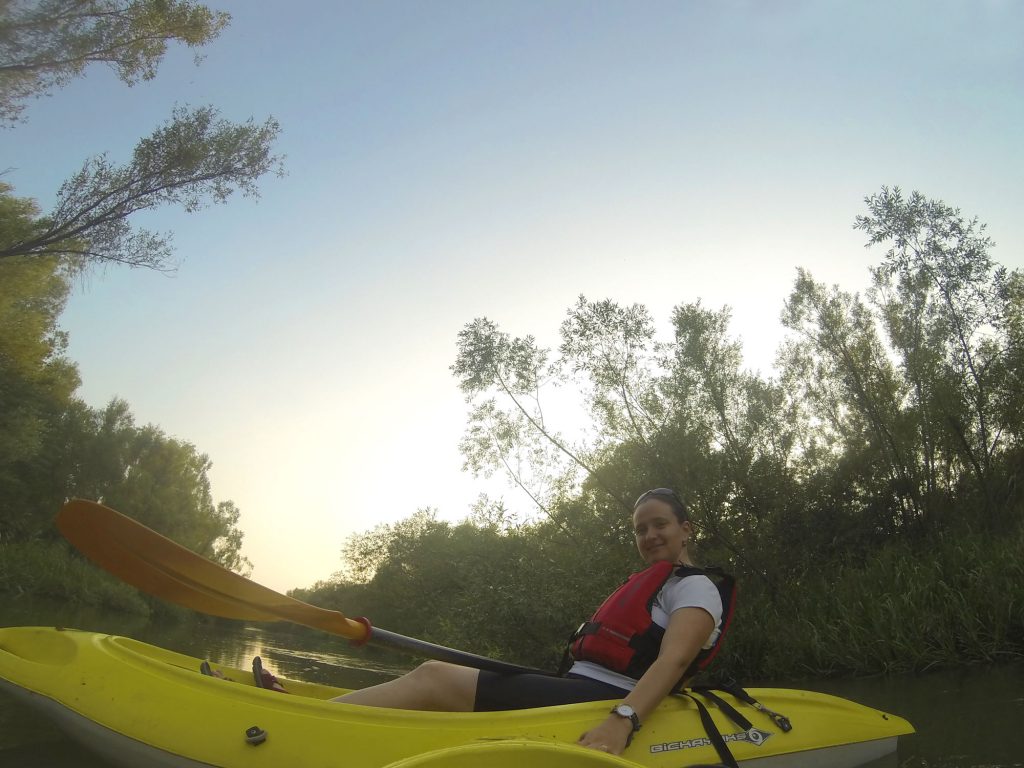 "It was the second time I went kayaking in Timisoara. For me this is always a good way to spend the afternoon in a natural and relaxing environment. They say that people who use computers/look at a screen all day long are advised to just sit and stare at some flowing water, in order to relax one's eyes.
So, we went kayaking on the wild part of the Bega river, starting from Remetea Mare and ending the journey right before entering the city.
After we got set on our kayaks and on the water, we started exploring the river.
It is nice because you get to see the nature, the dragonflies all over you and other insects, plants and birds. And, of course, you can enjoy the silence. We spent a few hours together, as a team, but in a different way than we do at the office.
And after two hours spent on the water you feel refreshed, reconnected and with your batteries fully recharged." – said Anda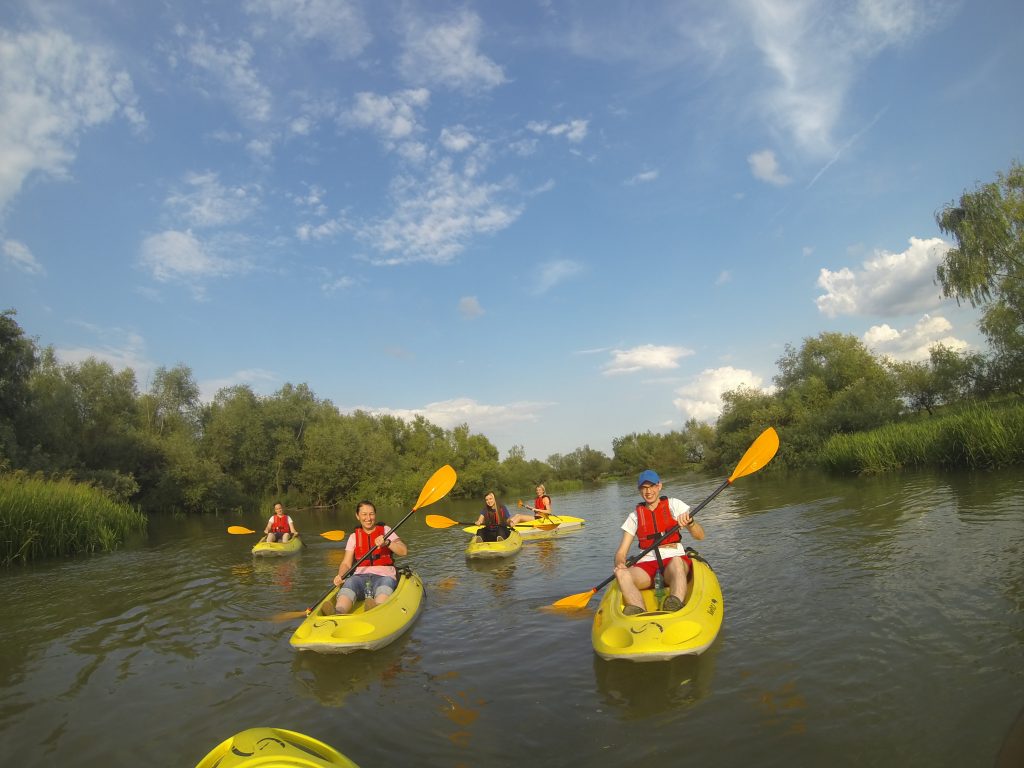 "There is another way to gain confidence, to defeat the fear, to forget the daily routine: on the river.
The wild Bega, inaccessible from its banks, gave us the possibility to break our limits for one more time, while still feeling secure.
And, all of these, because we were a team." – said Mihaela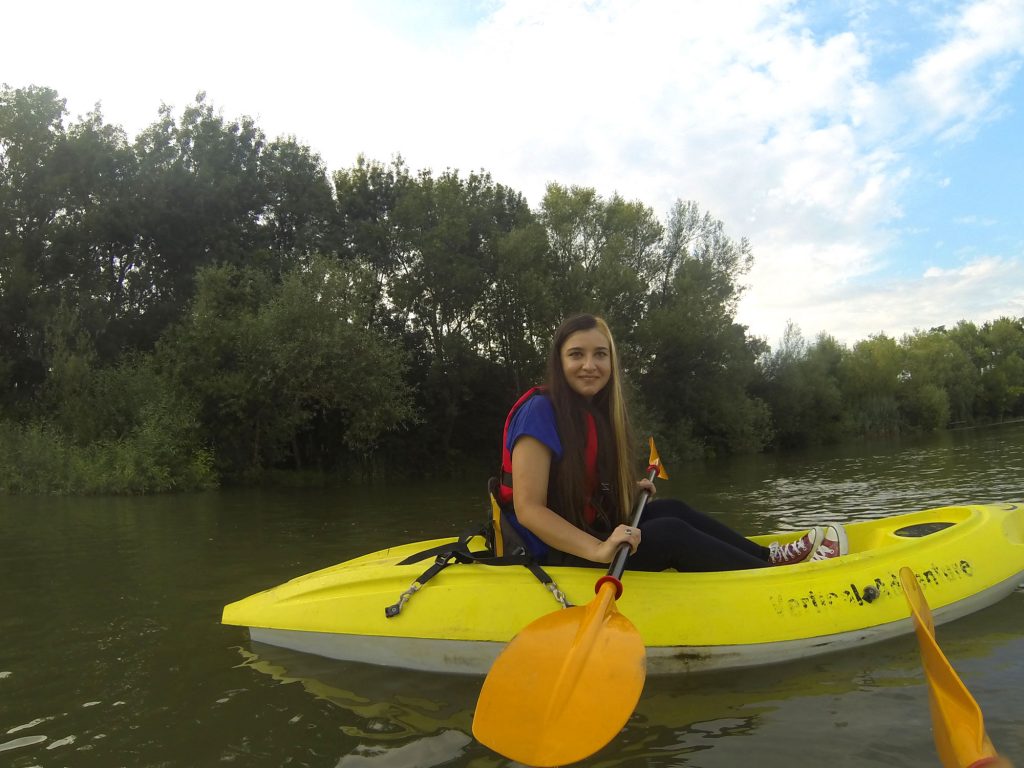 "When Anda told me that our team could go out to a restaurant for lunch or try kayaking instead, I had no hesitation on what to choose.
It was my first kayaking experience and it was awesome! I was super chilled and relaxed, and also excited to venture into the wild side of the Bega river.
At the end, the route seemed too short and it left me wanting more.
It was an experience that perhaps I wouldn't have tried it alone, and an amazing way to start my weekend :)"- said Madalina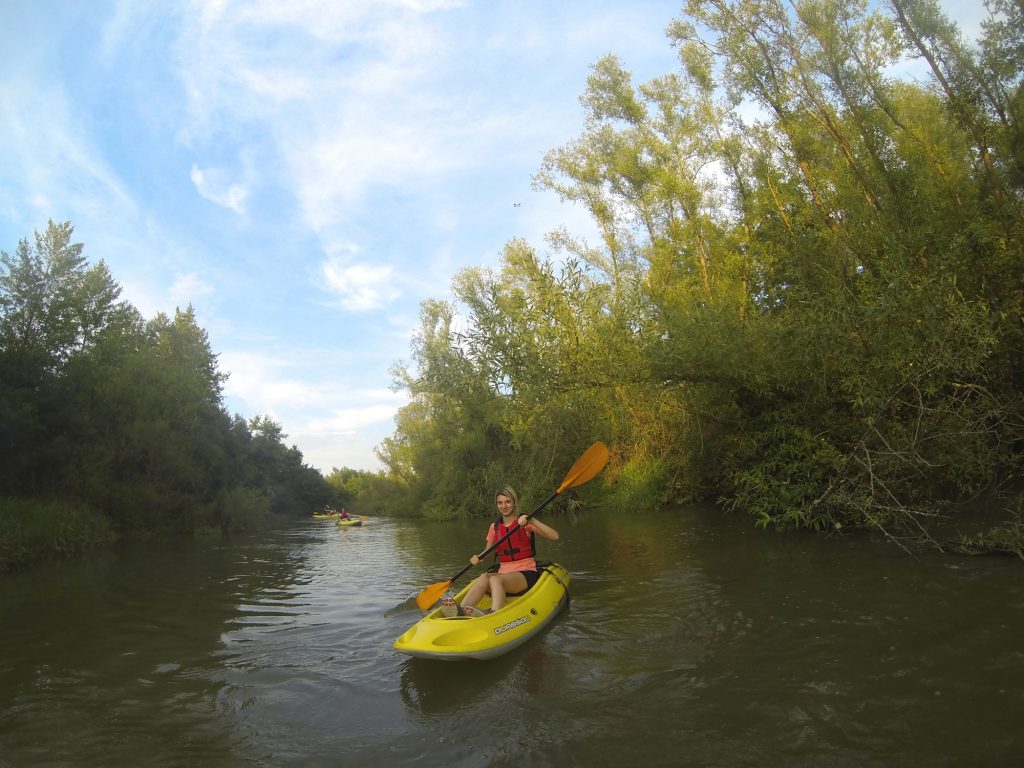 "For me, it was the first time I ever went kayaking, and I admit I was a bit nervous at the beginning, but for no valid reason.
After I stepped into the kayak, I instantly forgot everything I have worked on the whole week.
Our coach, David, kept saying "keep going, keep going!", but sometimes I just felt the need to stop and admire the surroundings.
My kayak was full of leaves and branches at the end (so was my hair), but I really enjoyed myself.
I'm glad and thankful that we had this opportunity and I would repeat this experience anytime." – said Alexandra
We believe that one of the best ways to build memories and tight bonds that will truly last a lifetime is by sharing new experiences and working together as a team to overcome new challenges.