What better way to start a week than with a Cooking Contest at the office?
If good food is the foundation of genuine happiness, then we can certainly say that we had a very cheerful Monday.
We love to challenge ourselves and bring the best recipes to life.
Here, at Infobest, we recognize that to have a good time, we often need to put in some hard work first. So, for our 3rd Cooking Contest edition, we needed to spice things up with an interesting theme.
Having in mind that we are in the middle of the harvest season and there are lots of vegetables, fruits, and nuts available, we decided to go for an Autumn Harvest theme.
The assignment seemed seemingly simple: make a sweet and a salty recipe with an Autumn key ingredient.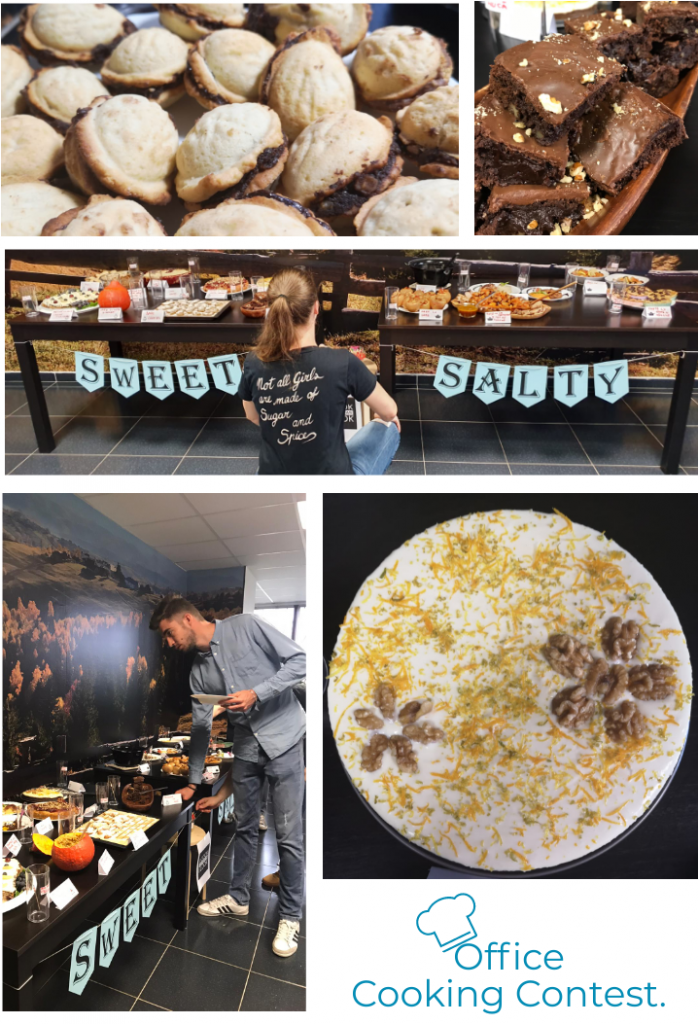 Good Food. Good Mood.
This edition, more colleagues entered the competition and tried to win over the jury with delicious recipes and creative decorating ideas.
With 17 recipes available, 10 sweet recipes and 7 salty ones, we had lots of food to taste.
The tasting was the enjoyable part, but the mission of the jury was not an easy one. With so many different and delicious recipes available, it was challenging to vote just for one sweet and one salty recipe.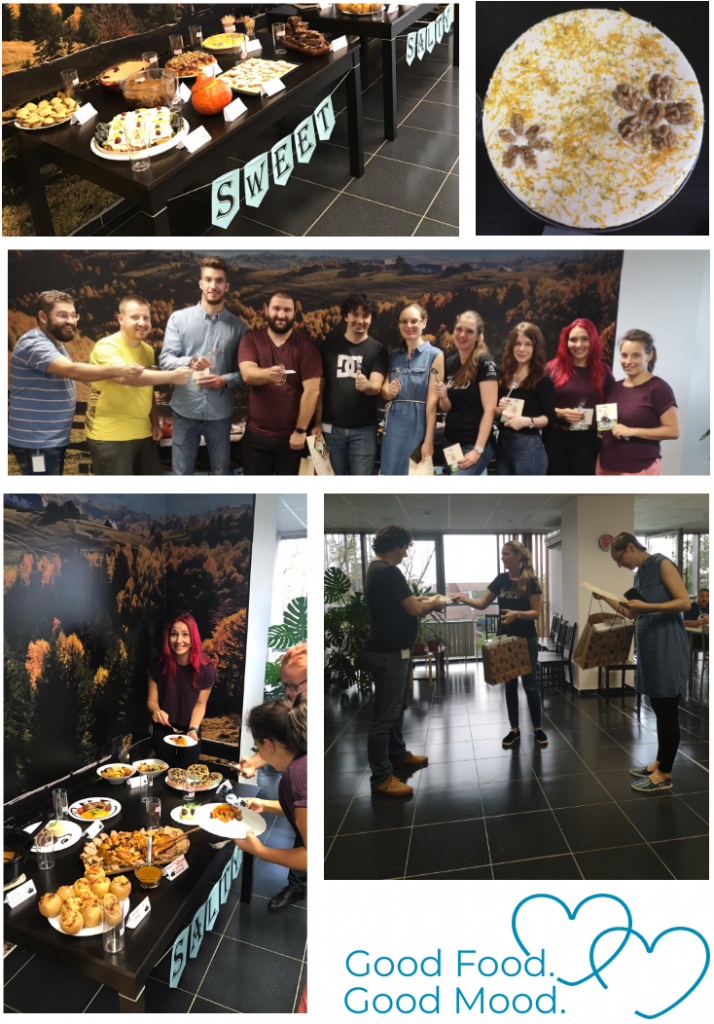 Traditional and Fine Dining
We love our Romanian traditional food, but we also enjoy cooking recipes from different countries. From the classic Romanian dish of Sarmale to the Hungarian Gulyás or the French-inspired Onion Tart, we took an international tasting tour without leaving the office.
The plating can have an important effect on flavor perception and our colleagues didn't disappoint.
From Fine Dining to creative displaying ideas, like sweet pumpkin spiced rice desert put into a pumpkin, we had a beautiful display of colors.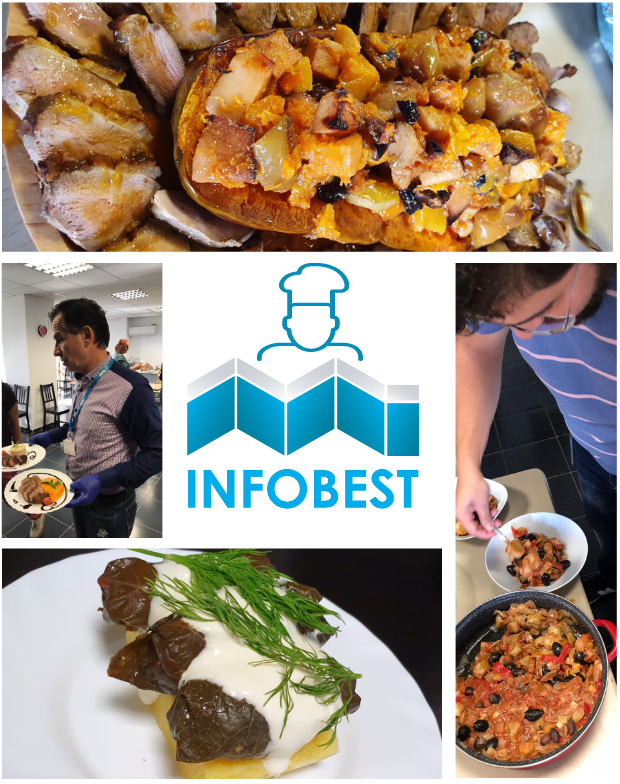 Our Office MasterChef and Master Baker
Once again, Luci has demonstrated that he is an undefeated Office MasterChef! He won the Salty best recipe with an incredible dish: Duck on a bed of vegetables and orange dressing.
For the Best Sweet title, the winner was Alexandra with a perfect autumn recipe: Plums, apples, and quince Crumble.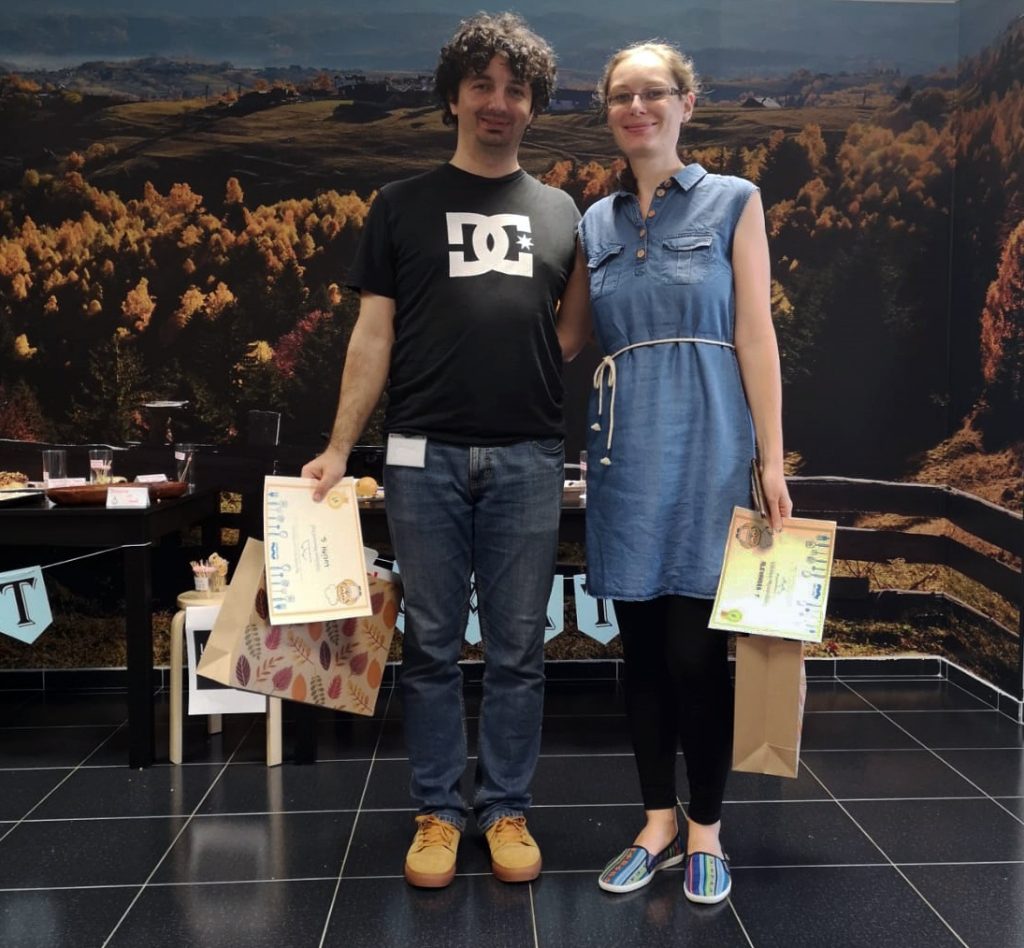 Enjoy good food with a great company!
At the end of the competition, we were all winners! We exchange recipes, laughter and a good meal together. What more can we ask for?