We love Fridays….but who doesn't?
After a full week of coding, testing, planning and creating, we needed a night to relax and rewind. And what better way to relieve stress than a competitive night full of games and laughter.
This last Friday gave us something to look forward to: Games Night at Infobest.
For the last 7 years, we maintain our monthly games night tradition.
At Infobest, games night is our chance to get together and enjoy a good pizza and wine, talk about what board games we want to throw down or establish who is the new Ping-Pong Champion.
Also, this is a good opportunity to socialize with colleagues from different departments and get to really know each other. With almost 70 colleagues working in the same building, but on different floors, it's sometimes hard to catch up with everyone in the middle of the week.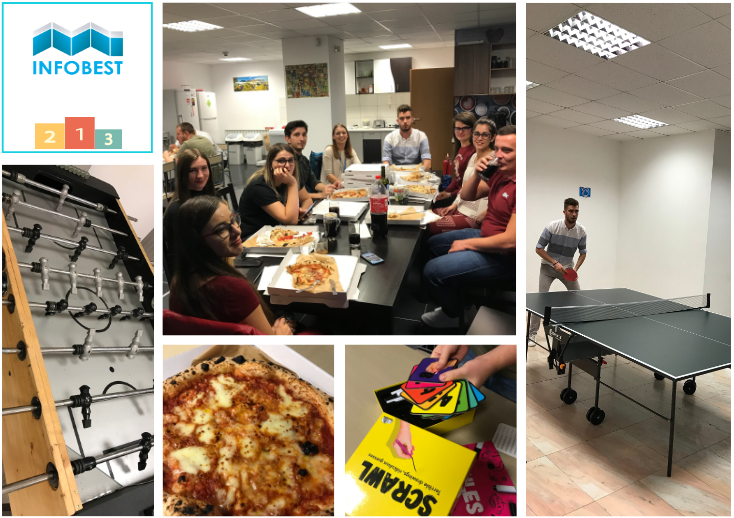 On Friday Night calories don't count
After a long week, there's no better feeling in the world than a warm pizza box on your lap and good company around you.
It's time to get a little competitive
Competition is always a good thing. It forces us to do our best.
With a belly full of delicious carbs and after debating last week's activities, we are ready for some action!
It's time to get the board games on the table, prepare the paddle and darts and start playing. We are all passionate about board games and each games night event comes with a new variety of games.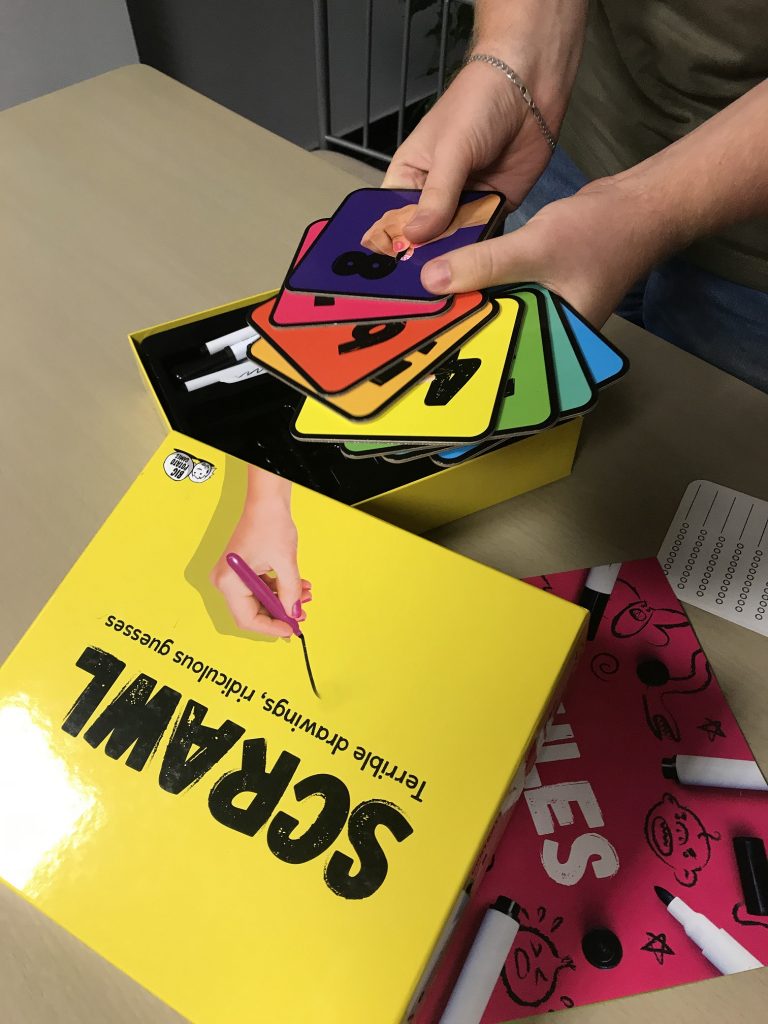 Our Fussball and ping-pong tables are always in demand. There are championships, tournaments and even an audience for each game. From double teams to singles, the ping-pong table is always busy.
Everything goes well with music, so our colleagues came prepared with a portable speaker. The atmosphere was perfect, the music was good, and the company was awesome.
We took advantage of each square meter in our relaxation room and played side by side endless matches of ping-pong and Fussball until we exhausted ourselves.
Time flies when you're having fun and this Friday night was no exception!