Create and maintain development, staging and production environments;
Automate the provisioning of servers and deployment of applications;
Maintain a high level of availability of the application environments;
Organize, coordinate, setup and maintain all the environments required by our teams;
Setup new CI pipelines for new or existing projects.
Replicate and maintain environments across all deployment stages.
Computer science university degree.
Strong experience on the administration of Linux and Windows Server
Strong experience with servers setup and maintenance (Nginx, Apache)
Strong experience using virtualization software such as VMware and VirtualBox.
Experience in setting up infrastructure for medium sized applications involving Apache, MySQL/ MongoDB, Redis.
Experience in environment management for PHP applications: setup, application deployments, database deployments;
Experience with SVN/Git, Jenkins, Docker, Chef;
Experience in Amazon AWS is a plus
Analysis & troubleshooting of performance of systems and infrastructure;

Ability to learn fast and adapt to new DevOps & CI tools.

Fluent in English; German is a plus.
Challenging tasks and projects
Flexible work schedule
Active support of your career within the company
A professional and powerful team with flat hierarchies
Great social environment where you can work amongst friends
Demand-oriented and on-going training
Medical insurance plan
If you're passionate about your work and you think the position described above suits you, don't hesitate to get in touch. We'd really like to meet you! The coffee is on us.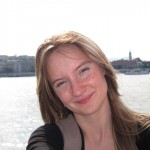 Team Coordinator
"I was a noob when I began working for Infobest and they help me a lot in becoming a good and happy tester. Shortly: Great place to work. Nice and friendly colleagues. Interesting projects. I also like the openness of the management team towards the employees."