Imagine waking up each morning with the thought of looking forward to all the fun that you're going to have at work that day! This can become a daily reality. How? By coming up with ways to ensure your employees have fun at work.
At Infobest, we believe that our team is our greatest asset. Without them, we wouldn't be where we are today. We want our team to be happy and feel fulfilled with their jobs.
A work fun environment is one in which formal and informal activities occur regularly. They are designed to uplift employee's spirits and remind people of their value to their managers, their organization, and to each other.
Here, at Infobest, we want to motivate our team to be as productive as possible, without pushing them too far and stressing them out. From our experience, a team's happiness increases productivity. By making our work environment a happy/fun place, we can take care of our team and encourage them to get more things done.
Here are 3 of our favorite ways to make work fun:
Our Games Area
To have a motivated and refreshed team, you need to provide a space where they can take a break away from their desks and clear their minds.
At Infobest HQ, we have a fun room with a foosball table, a ping-pong table, and a Darts game. Beside our games room in each of our departments, you can find different games from Puzzles and toy guns to more sophisticated toys like drone helicopters.
Anyone is welcome to a game of ping-pong, or to a game of foosball, any time they need a break or change of scenery. Even just a short game, every few hours, is enough to put a smile on our faces. Not only does it make us happy but we often end up chatting about projects over the foosball game, giving us a fresh new perspective to take back to our desks.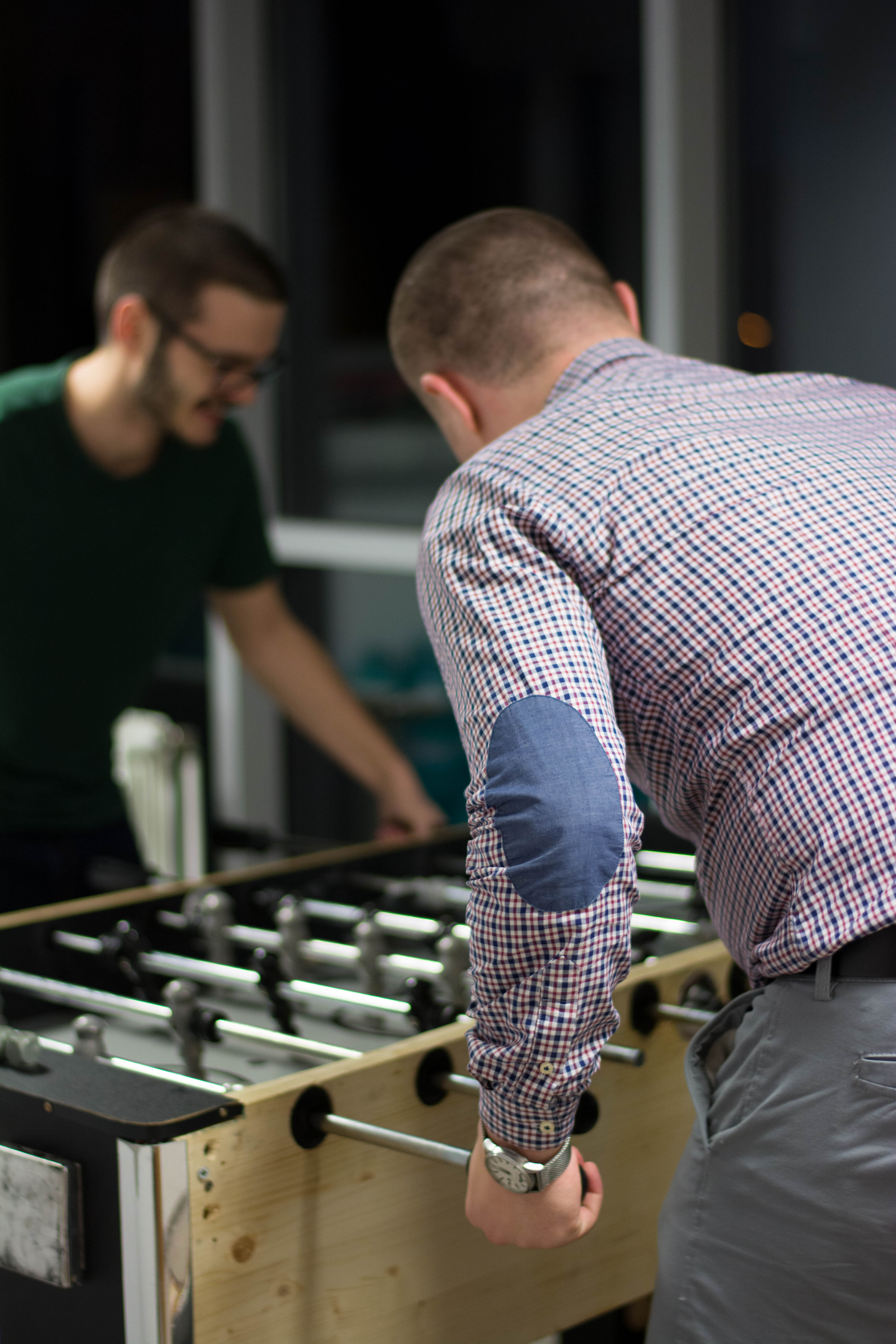 Our Lunch Breaks
Socializing with coworkers can go further than after work drinks on a Friday night or at the annual Team Building.
In our lunch break, the kitchen is full of people that are socializing. It's important for us to have a short time when we can all be together.
Going out together as a team is a great way to get everyone in a fresh mood while forming relationships outside of work that could inspire collaboration back in the office.
As spring is finally coming, some of us are taking the lunch break in the city center, on a terrace. This way we can enjoy the sun, the old-town view, and the company. It's nice to make a change in our daily routine.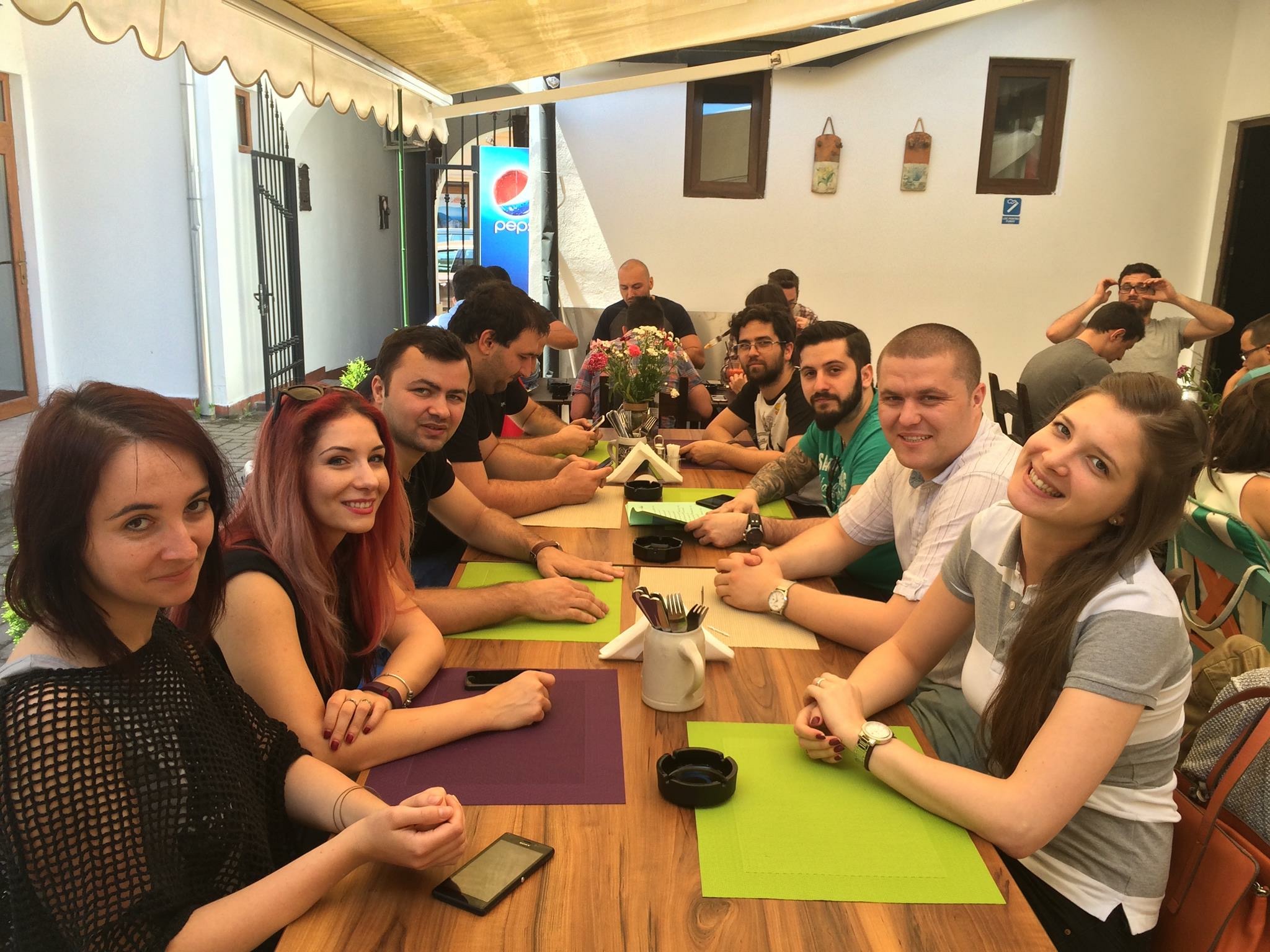 Our office space
Having in mind that we spend a huge amount of time at the office, it's important to have an office space that we love and we feel comfortable in.
We can make our desks more personal with some pictures or different objects that reflect our personality, hobbies, and interests.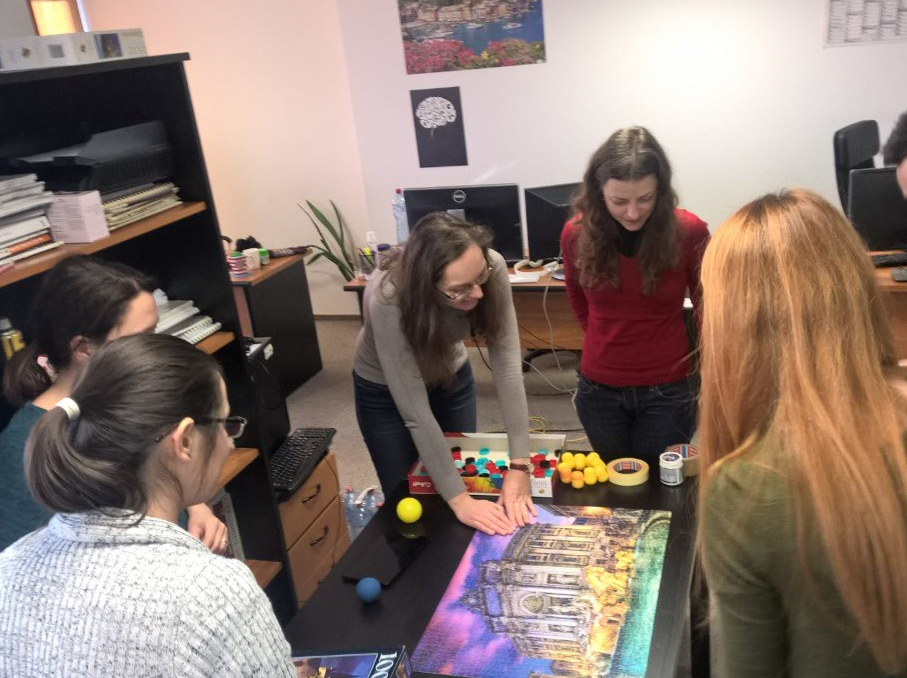 Fun and Happiness are contagious. You can lighten up your workplace with these simple ways!
With the new wave of the millennial generation, the workplace is starting to look more different each day. You can be more productive if you see your workplace as a second home instead of a place that you cannot identify with.
Are you having fun at work?