Last week we went to London for the biggest mobile event in the UK, the Apps World. In the last 8 years, this event has brought together developers, leading brands, start-ups and investors to meet, partner, and party with the entire global app community.
Thousands of mobile professionals have gathered in London to honor the most forward-thinking coding techniques, ground-breaking technology, and most innovative apps.
Between the 19th and 20th of October 2016, Infobest participated at the Apps World under the Romanian IT pavilion, which was the only country pavilion present at this event.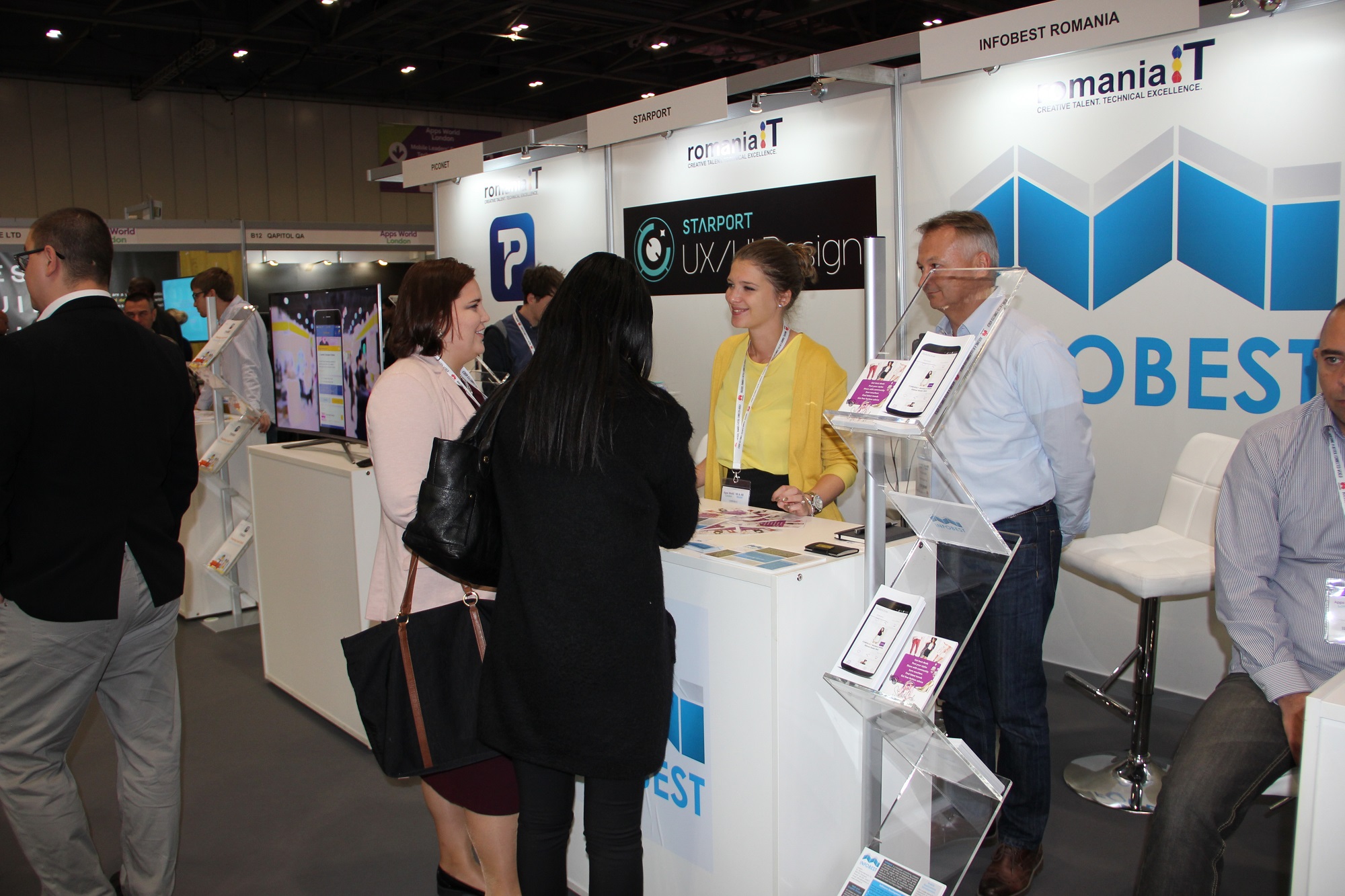 At this event, Infobest has presented its mobile applications and software outsourcing services.
Our mobile apps portfolio gathers fashion applications like StylishCircle, MixMe and Mix&Style and also healthy apps like QuickSport or WeightObserver.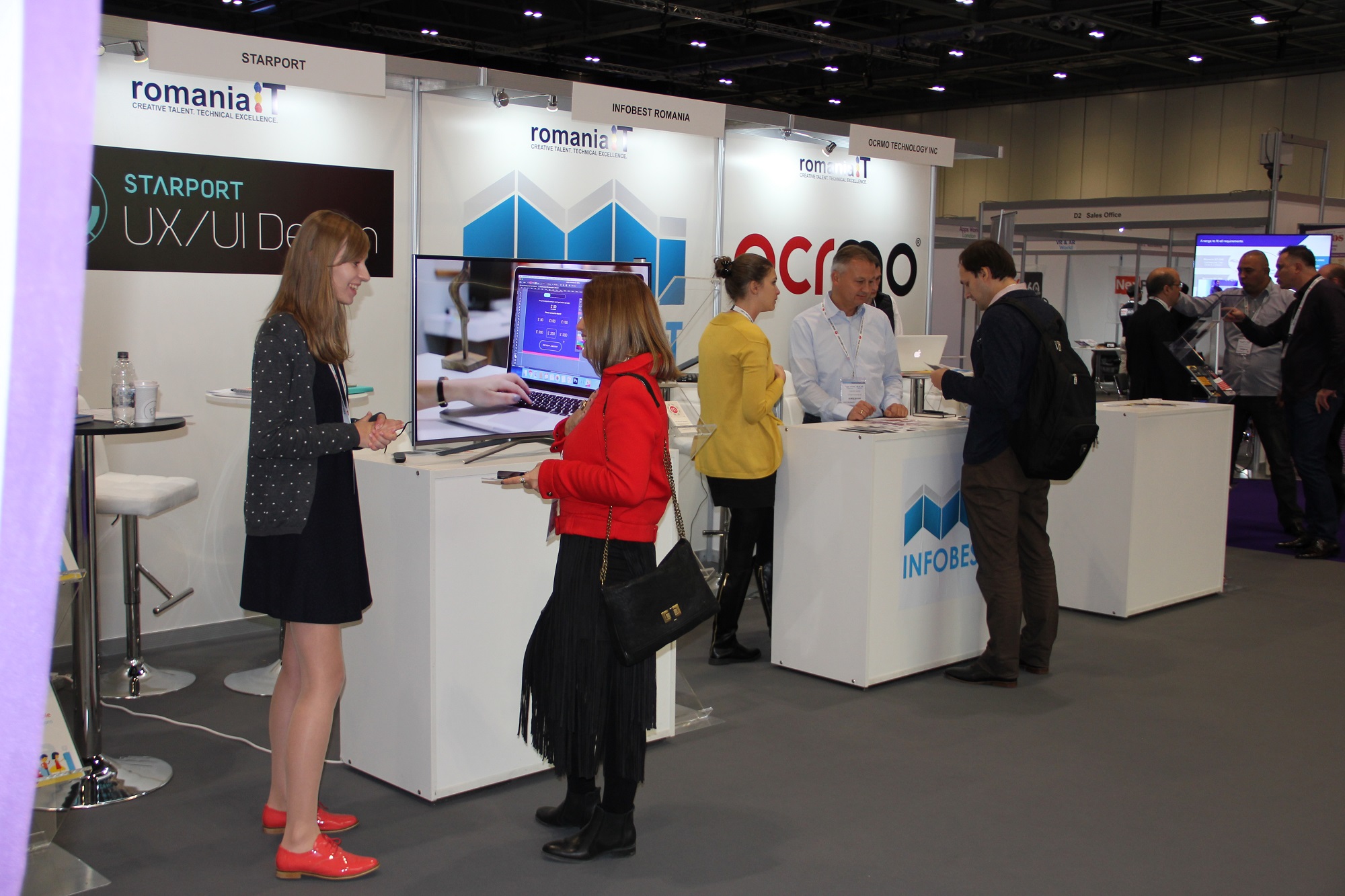 Apps from Conception to IPO
The Apps World 2016 has been launched with a new event format, under the theme of 'Apps from Conception to IPO'. The conference offers 4 streams: Mobile Marketing, Developer, Startups and Bot World and it's the only event to bring together the whole apps development chain including startups, investors, developers, and brands.
Apps World has a reputation for premium content and world-class speakers
With the launch of Bot World at this event, all the attendees had the opportunity to hear from brands, developers, and pioneers in this new tech area.
The Apps World event is always an incredible source of inspiration regarding future expectations for the entire mobile landscape.